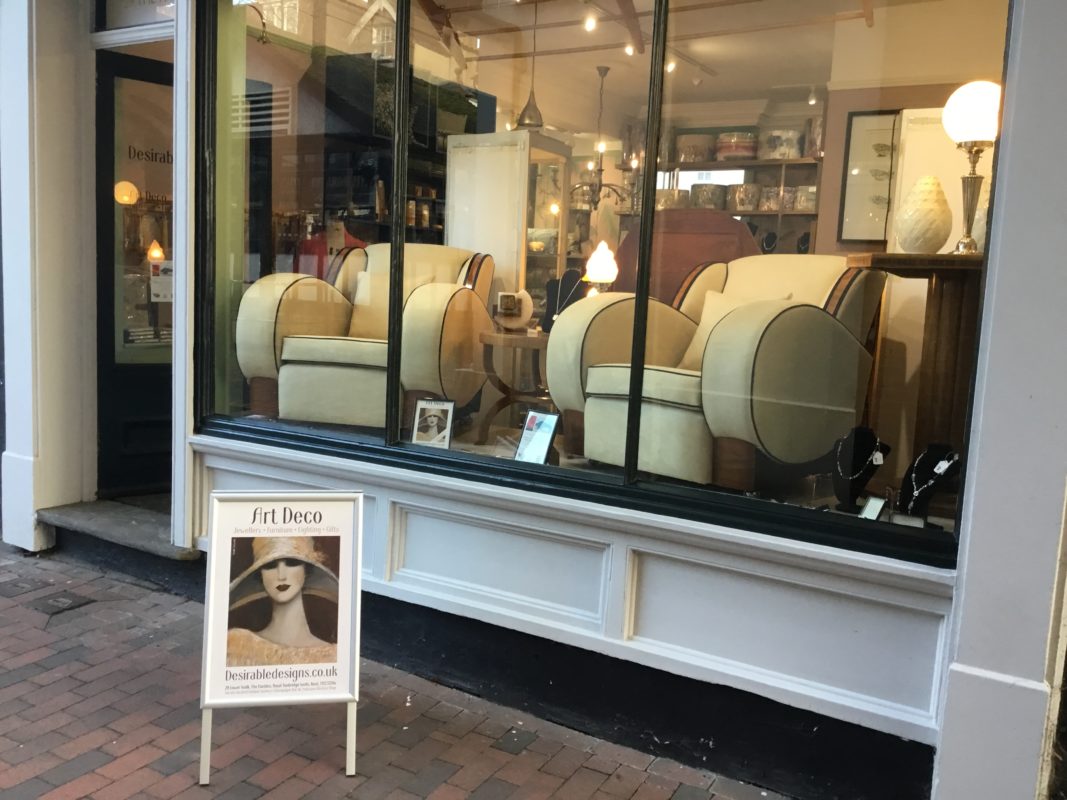 I have been a specialist dealer in Art Deco, Art Nouveau and the Arts & Crafts Movement for 18 years. I also have a passion for 20th Century jewellery and am privileged to represent Malcolm Appleby MBE, Britain's leading silversmith-engraver. Originality and authenticity are vital to me. As a writer, I have a passion for history and research and have been fortunate to be a staff editor, writer and stylist at The Times, Hello!, Marie Claire, Cosmopolitan, Country Living and The Daily Express, working as a fashion editor and health and beauty director.
Following a stint in television in Los Angeles, producing a series for Lifestyles of the Rich and Famous, I studied Decorative Arts at Sotheby's Institute and met my husband, John. We opened The Design Gallery in Westerham, Kent and dealt in progressive design from 1850-1950 for 18 years. We have now moved The Design Gallery to a 3000 sq.ft. Showroom and Warehouse at Starborough Farm in Marsh Green, Edenbridge. Here you can find iconic examples of Arts & Crafts Movement and Art Deco furniture, lighting, ceramics, glass, sculpture, objets and jewellery. In 2016, we launched Period Designs at Decorex, a bespoke furniture service which has found many devotees amongst the interior design community and with our clients who are looking for fine quality, hand-crafted pieces.
The Art Deco Contemporary Collection includes 20 unique designs. We also work with clients to create their own signature furniture. I am now developing two social enterprises, Changemaker Today and Suffragette Woman, which will raise awareness and funds for important causes. These websites and Instagram pages will be launching in 2020. One of my proudest moments was securing £100,000 from Boots for a mass-participation that raised £1 million for The Royal Marsden Cancer Trust in year one and that continued for two more years.
Every day brings new ideas, exciting finds and incredible changemakers and culturemakers to connect with.
Here's to the 21st Century!