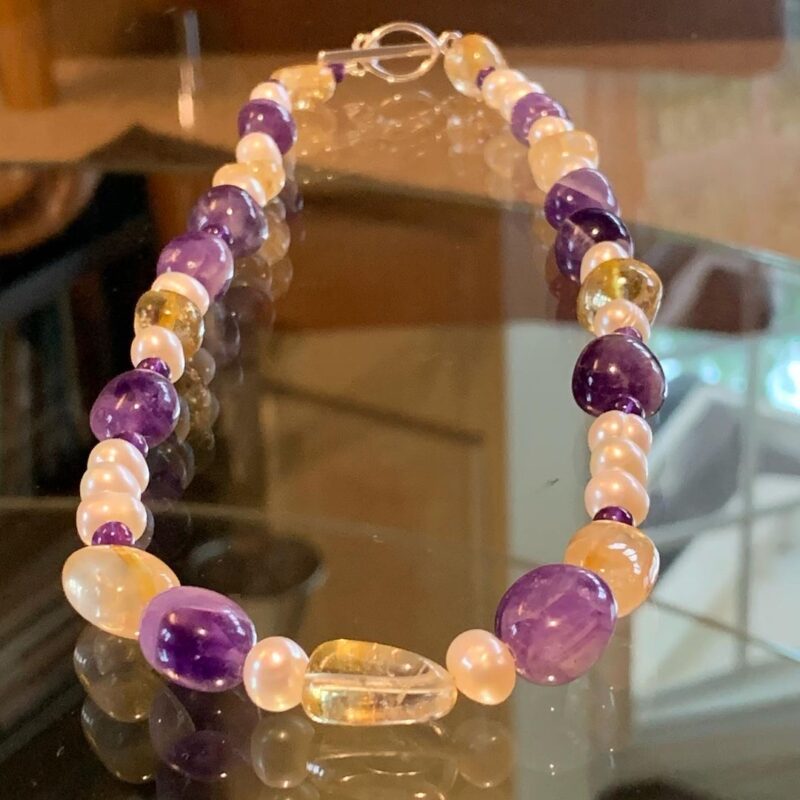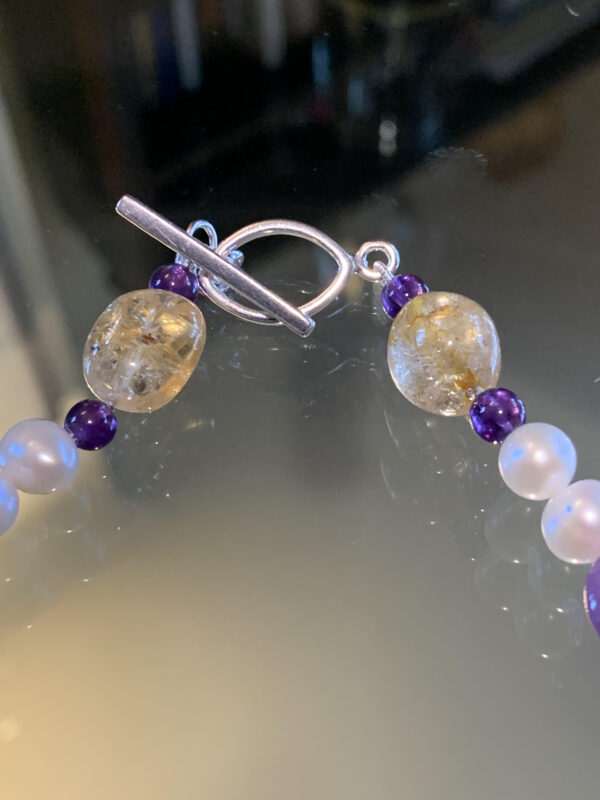 Our strong and beautiful "Kamala" necklace has been introduced today in recognition of the new chapter in America's political history: the appointment of the first female Vice-President, who is of African American and Asian American descent.
Part of the Suffragette (R) Jewellery Collection, the necklace has been commissioned by Desirable Designs from a gemmologist-jewellery designer. It features the colours of the American suffrage movement: golden citrine represents hope; purple amethyst stands for dignity; and white is symbolic of purity of purpose. In Britain, the Suffragette movement used green instead of yellow to represent hope.

The pieces are available from us here at Desirable Designs and from The Design Gallery www.designgallery.co.uk. Please email or call us for availability or if you would like to commission a similar piece of your own design. We can adjust the length, the sizes and types of stones and pearls to your requirements and are always happy to discuss ideas.

Worldwide shipping available to most countries. Gift boxes are supplied free of charge. Donations are made from each sale to women's charities.